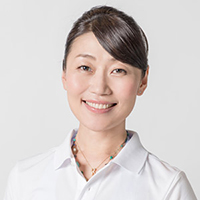 Welcome to my website. I'm Dr. Kakuko Nakamura.
I am firm in my belief that health leads to beauty.
In addition to being a sports team doctor supporting top professional athletes throughout Japan, I wish to build a bridge across sports and medicine so that I can offer support to as many people possible in attaining health and beauty in life. So let's be less concerned with anti-aging , and instead, set our sights on beautiful aging. I hope you'll join me on the path to attaining quality of life through good health.
–Kakuko Nakamura



professional solutions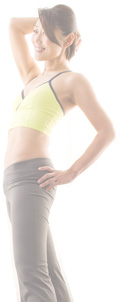 Will I look pretty if I become skinny? Will I look attractive as long as I retain youthful looks?
Some people appear more beautiful and attractive than others, even though both are the same height and weight. The straightforward reason for this is a difference in balance of conditions.
Physical conditioning will not only yield an attractive and youthful appearance, but will also develop robust body functions free of pain.
To achieve this, expensive equipment and strenuous exercise are not required.
Instead, what is necessary is a simple and appropriate exercise curriculum that con be continued on a daily basis.
This represents the true concept of conditioning.
So let's understand the mechanisms of the human body and apply appropriate exercise methods so that we can maintain a healthy and beautiful body throughout our lives.